Can You Regrout Over Existing Grout?
February 25, 2023
Cement-based grout, no matter how well it is sealed, can begin to fall apart over time because it is porous and easily absorbs liquids and other contaminants that can degrade its integrity. Unsealed cement-based grout won't last long at all and should be sealed immediately.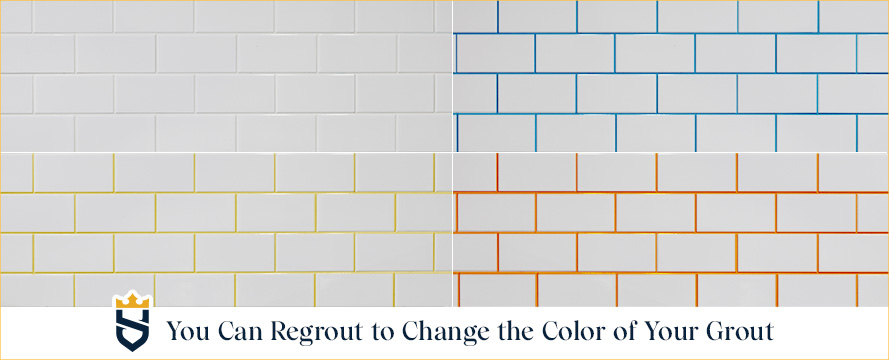 Epoxy grout is superior compared to its cement-based counterparts and can last longer. Some epoxy grout doesn't even require sealing, but it can still begin to have issues over time. Some people would just like to change the color of their grout.
Cracks, staining, and mold are some of the other reasons why you may need to regrout your tile surfaces. Wear and tear from age, crumbling, and discoloration are also signs the grout needs to be repaired.
Can You Regrout Over Existing Grout?
Replacing grout completely is always an option, but that can be more costly and not always necessary. In some cases, you might be able to regrout over your existing grout. Doing it yourself might even be an option if you have some basic home repair skills.
The big advantage of regrouting over old grout is that it can save you a great deal of time and money. You'll do far less work when you apply new grout over old grout and you will use less grout.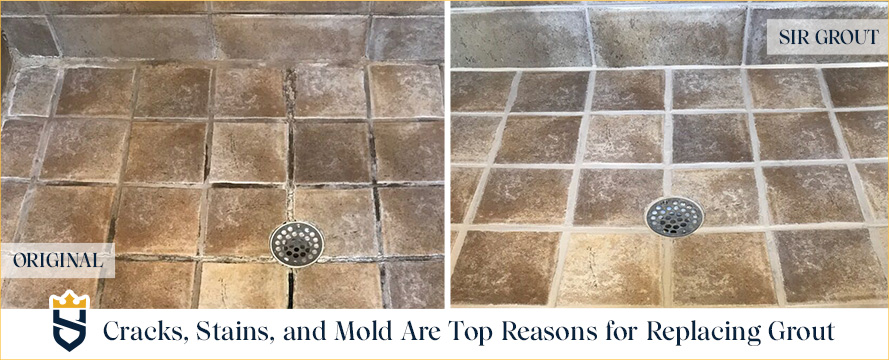 When selecting the grout you want to use, epoxy grout is a good choice. You don't have to remove all of your old grout to apply the new grout. The new grout can be applied right over the top of the existing grout.
You will need a grout removal tool, which is a small tool with a sharp blade capable of chipping away the grout. To remove the top layer of grout, simply chip out the old grout to a depth of at least 2mm (about the thickness of two dimes together).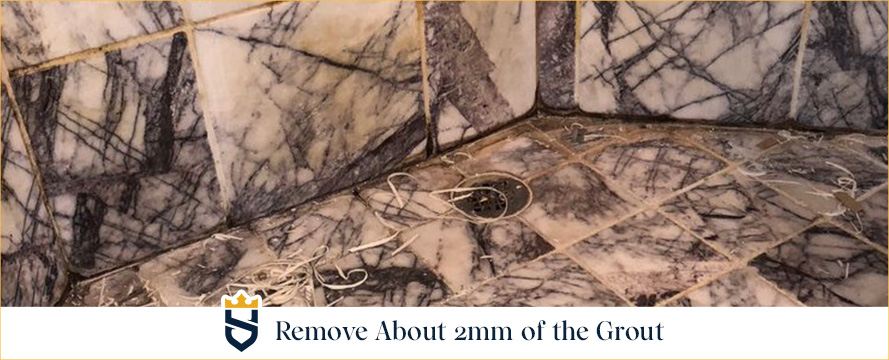 Work slowly and in small sections as you remove the top layer of old grout. Precision isn't necessary as long as you remove at least the minimum depth. The more even it is, of course, the easier it will be to evenly apply new grout.
When the old grout has been removed, use a handheld vacuum or a brush to make sure there aren't any remnants of grout dust. You want the area clean before you apply new grout.
Now you're ready to apply new grout to fill in the space you cleared out. Use a grout float to apply the new grout the same way you would if you were grouting a new project.
Press the float onto the tiles at a 45-degree angle and spread the grout evenly until the grout lines are filled completely.
Wipe away the excess grout using a wet sponge and then let the new grout cure before applying a high-quality sealant if required.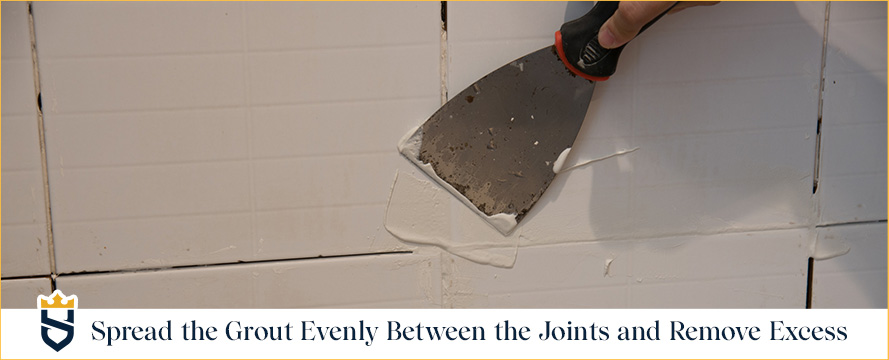 For the non-do-it-yourselfer or someone who just wants to have the peace of mind that the job has been done right, Sir Grout Manhattan is a great choice. We can handle all of your grout problems, from cleaning and recoloring to completely
regrouting tile
. Sir Grout Manhattan technicians can give you a free in-home estimate and assess the situation for you. We can tell you exactly what needs to be done and what the cost will be.
As a leader in the hard surface restoration industry, there's no job we can't handle for you. Whether you need stone cleaning and sealing, caulking, high-durability coatings, or a complete tile and grout cleaning and restoration, Sir Grout Manhattan has the products and tools necessary to complete the job.
Sir Grout Manhattan technicians will also be sure to take the time with customers to ensure they understand how to properly maintain their hard surfaces so they stay in the best shape for as long as possible.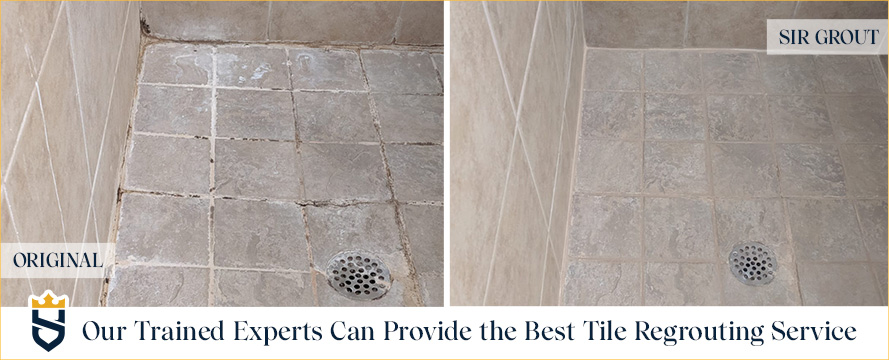 Sir Grout Manhattan will never try to sell you on a job you don't need. The purpose of our in-home evaluation is to let you know up front what needs to be done and what it will cost. That's because we believe in complete transparency.
There are times when a surface is beyond minor repairs and we'll be happy to take care of those repairs for you, but we don't want you to spend money on work that isn't needed.
If your grout is starting to weaken, looks dirty and dull, or needs to be replaced completely, give us a call at
(718) 514-6016
to schedule a free quote.
You can also click on the "Schedule a Free Quote" button here on the website for assistance. Don't let your hard surfaces lose their charm. With Sir Grout Manhattan
locations
all over the country, chances are good there's one of our grout professionals near you.